Building and maintaining relationships at scale made simple
Write comments, small talks, icebreakers on LinkedIn and track your results with ease.
Book a demo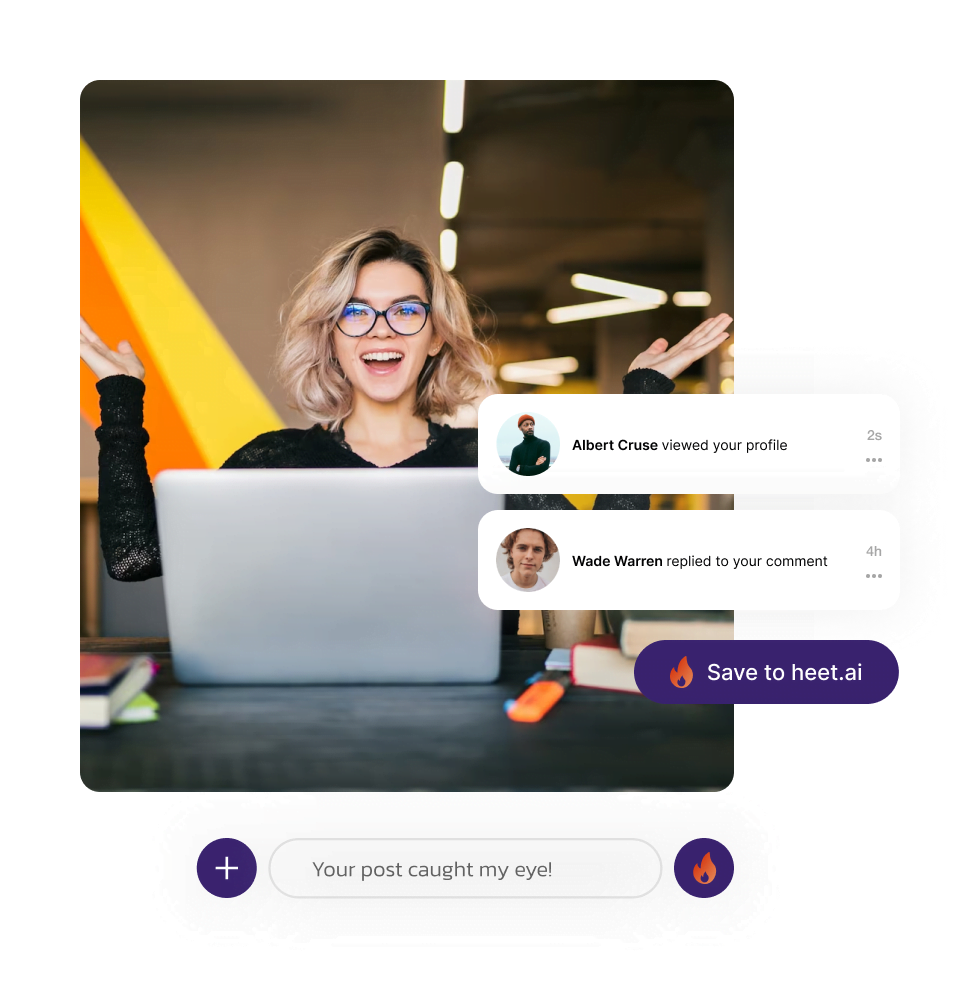 Managing relationships with customers on LinkedIn is a time-consuming task, especially if you have a large customer base or are trying to reach a broader audience.
But even if you're already moving these mountains, you'll probably lack the personal touch to stand out from others in your industry as outdated approaches are no longer working.
heet.ai

is the best solution to skyrocket B2B sales

heet.ai is a specialized AI-powered tool that helps you consistently communicate with customers, provide value, and establish relationship intelligence. Using heet.ai, companies retain existing customers 2.5x more successfully and convert 24% more prospects into closed deals with less effort.

Perfect solution to target, understand & engage:
C-Suite
IT leaders
Business operations
Procurement
Your buyer persona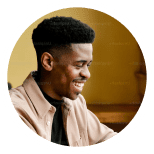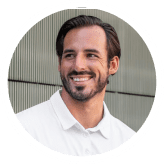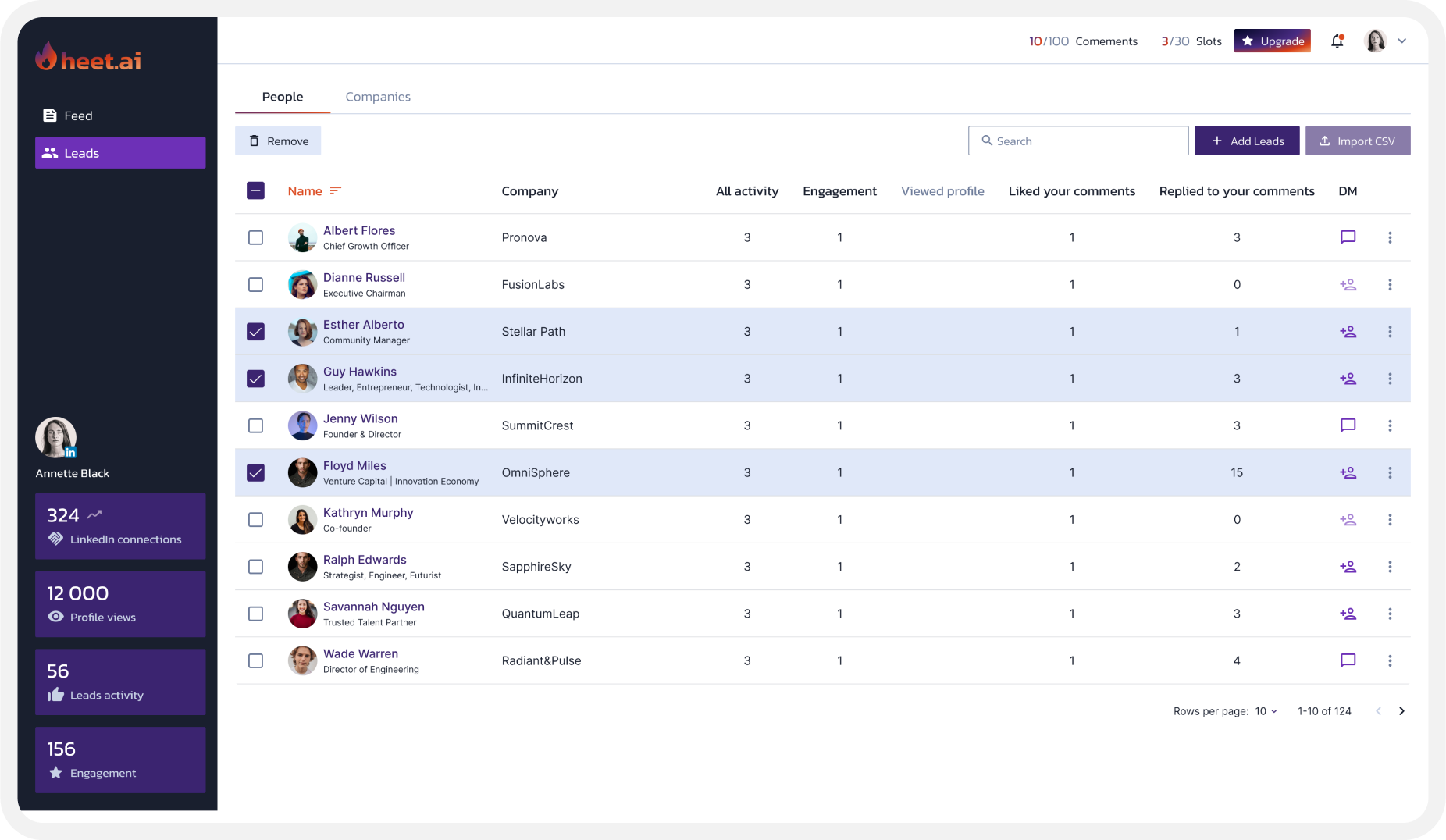 Powerful web application for greater LinkedIn engagement
Gain a comprehensive view of your customers' LinkedIn activities by collecting them in one centralized place with heet.ai. Our AI-powered platform helps with commenting and saves valuable time, allowing you to spend just a few minutes each day building more meaningful connections with customers, establishing trust, and staying top-of-mind.
Level up Account-based Marketing through Social Selling
In the world of B2B sales, reaching key decision-makers is only possible via account-based marketing (ABM).
With diversity of approaches in it, Social Selling ensures highly personalized and targeted campaigns that increase customer loyalty.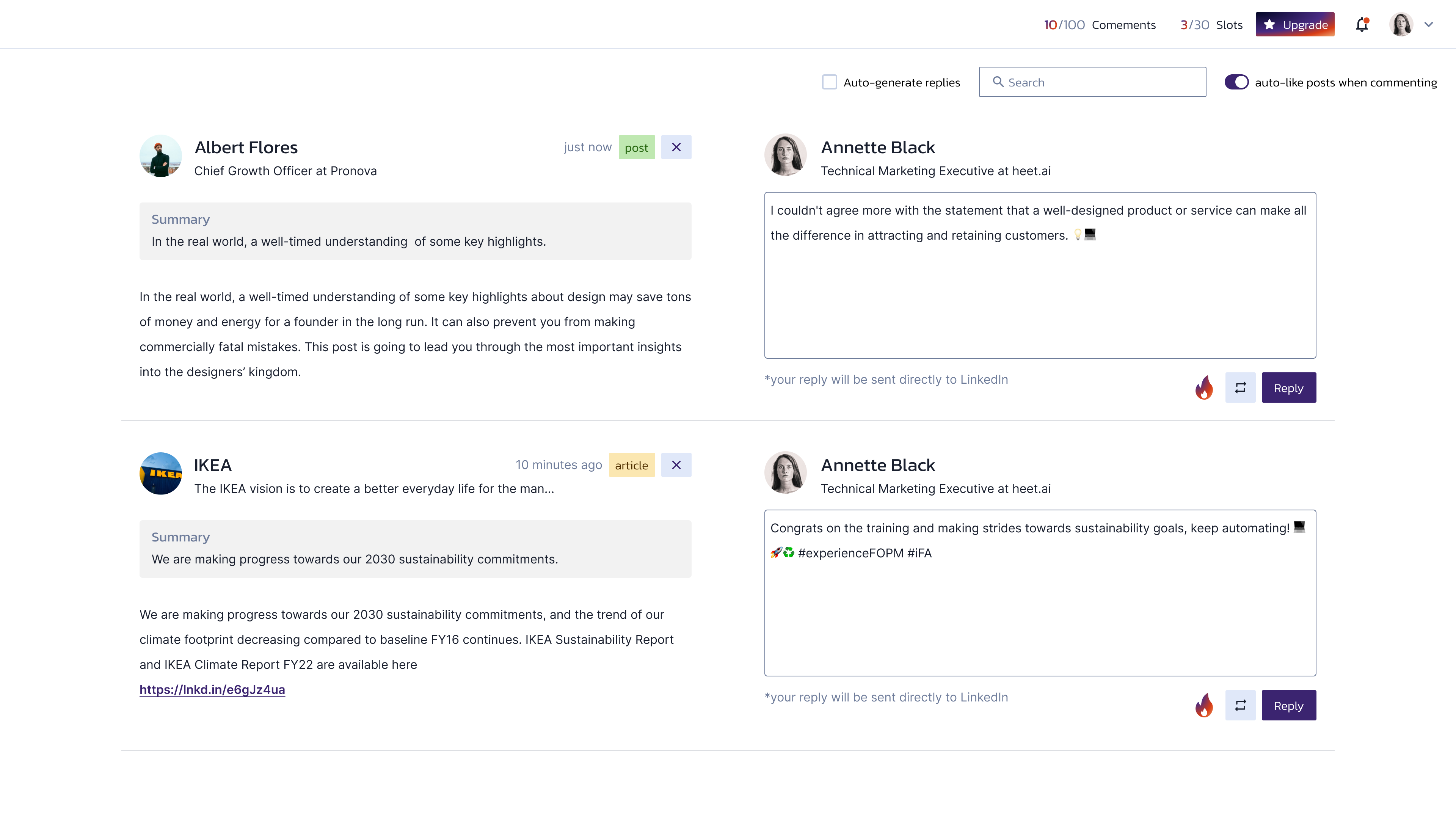 Multiply Outreach efforts
Cold outreach on LinkedIn often turns into low response rates, wasted time and budgets.
heet.ai works with large customer databases to run outreach campaigns on LinkedIn effectively and securely.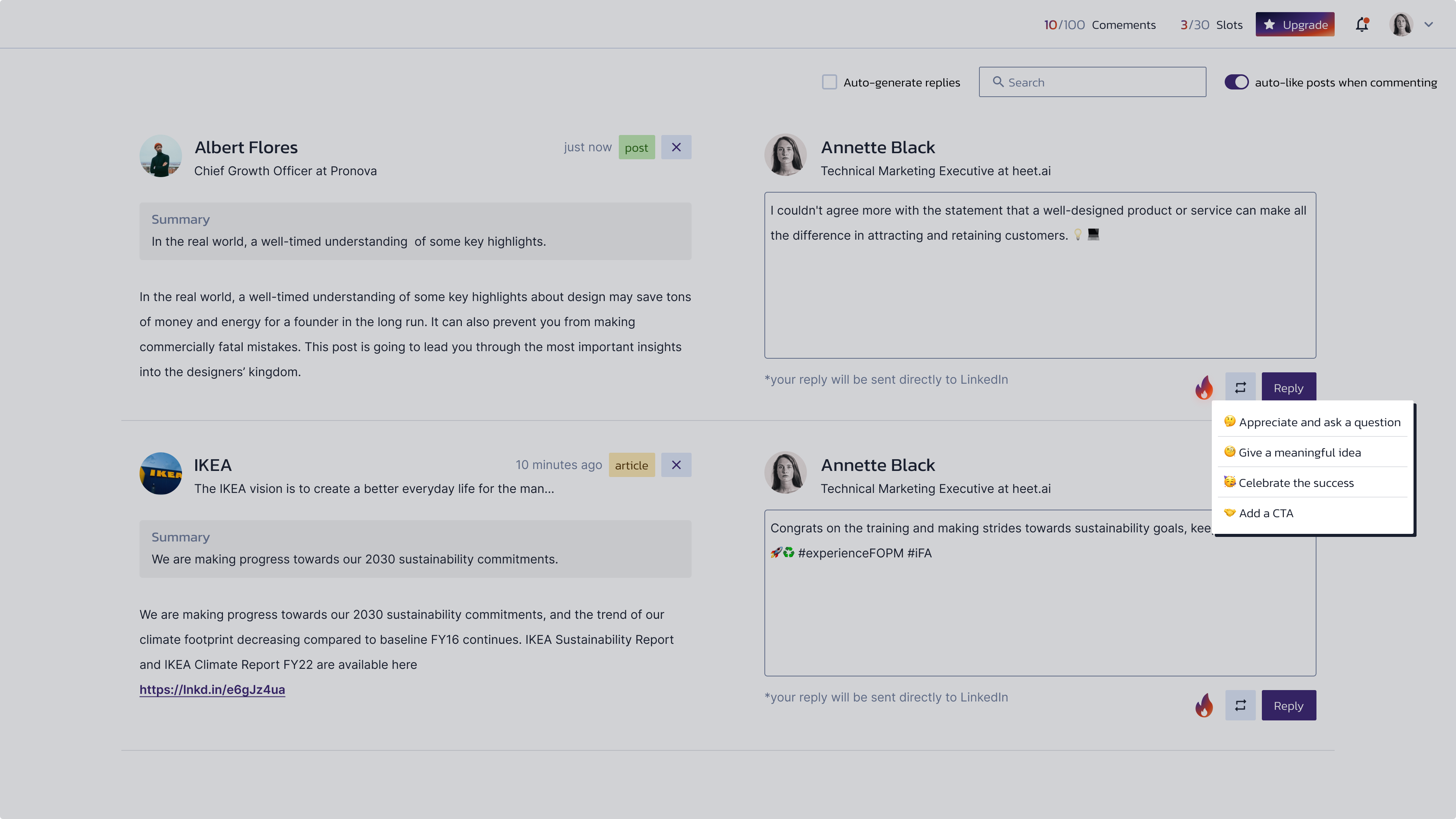 Enhance and strengthen Client Relationships
ABM is not just about acquiring new customers, but also about retaining existing ones.
That's what heet.ai helps to do, offering unique visibility of all your customers' activities and events so you can build trustworthy relationships with them.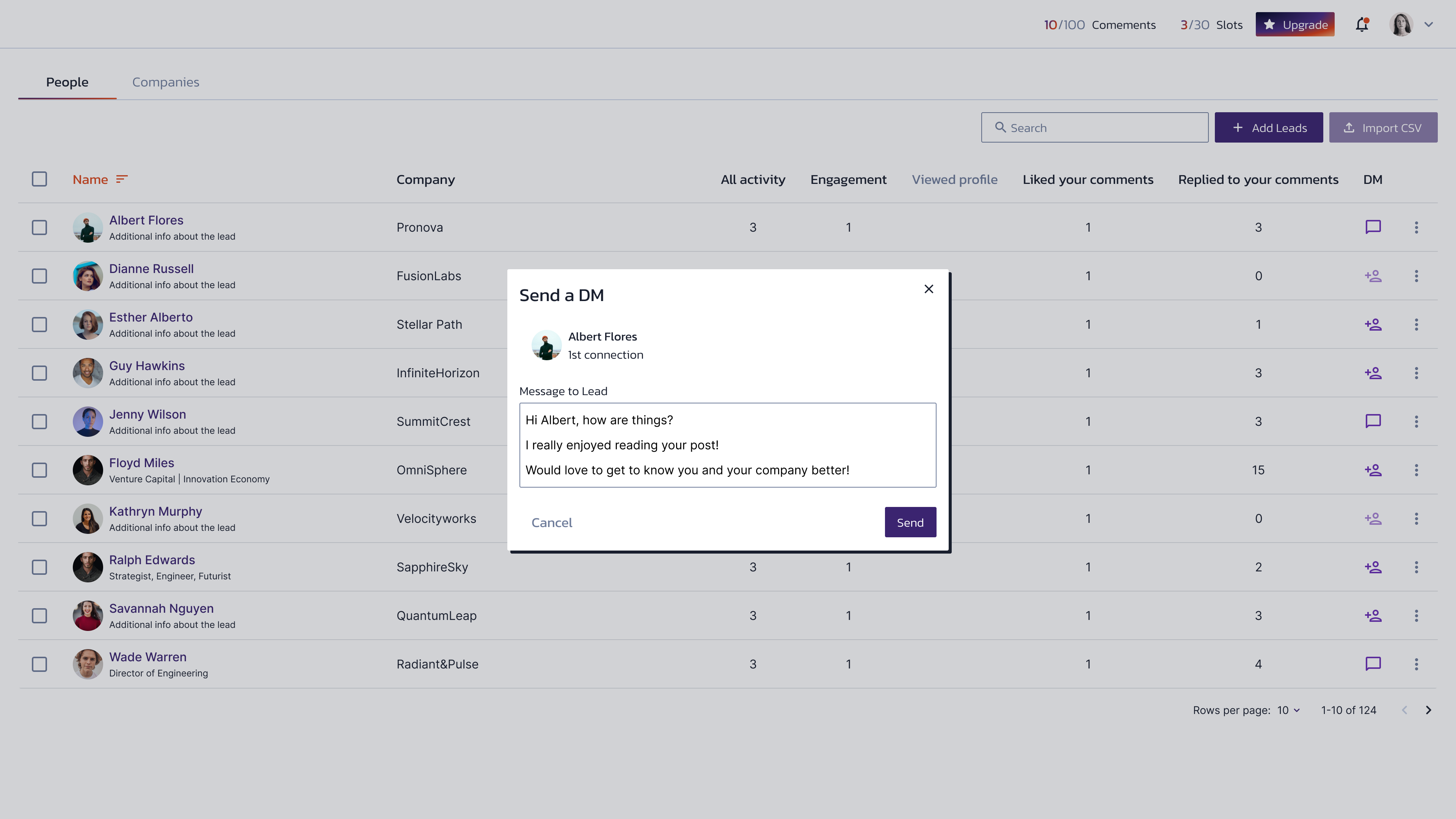 Accelerate Sales Pipeline results
Lengthy pipelines, pipeline stagnation are the biggest roadblocks in B2B sales that're often overlooked.
In heet.ai, we speed up sales velocity and target leads and prospects to avoid pipeline leakage.
With over 740 million members worldwide, LinkedIn is the largest professional networking platform – use it to the fullest potential.
heet.ai Extension for LinkedIn
Maximize your LinkedIn potential with heet.ai's Extension – work directly on LinkedIn and reach beyond your existing customer base.
Generate AI-powered comments under posts you like, increase your exposure, and expand your network. Choose the style you want to be heard, and send non-trivial comments in one click.
How to use heet.ai for your particular needs?
Best way to stay in touch with clients
Reminding your customers of yourself is an important aspect of building stronger relationships.
Easily manage social presence
Stay visible to your clients and prospects on social media and be consistent with your strategy.
Personalization taken to the next level
Tailor marketing and sales messages to the individual needs and interests of customers and create a more personalized experience.
Lead development
Move customers through the sales funnel more effectively, close deals and make customers your brand advocates.
Shorter sales cycles
Address concerns, provide relevant information, and build relationships that can accelerate the sales process.
Get on the waiting list!
Sign up for heet.ai today and start commenting with speed and efficiency